Freez-n-Fizz Ice Cream and Root Beer Chugging Contest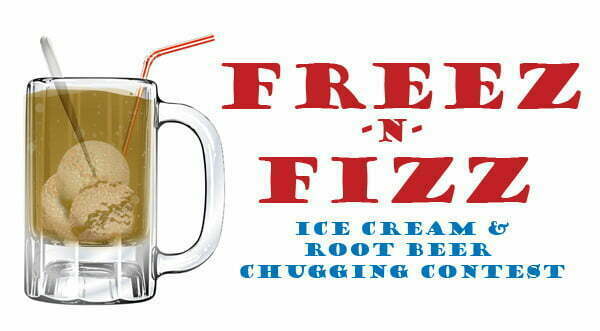 The SWEETEST Rondy Event!
Who can eat ice cream and chug root beer the fastest? Register online below by noon on Thursday, February 27th. This is a free event and there will be complimentary root beer and cream soda for the cheering gallery. The sweetest prizes you can imagine for each brain freeze champion.
Sign up for a random drawing to participate by noon Thursday, Feb. 27th, confirmation to participate will be made by phone or email by 6pm Friday, February 28. Only 17 random competitors will be selected for each division!
Three competitors in each category will be able to register on a first-come, first-serve basis the day of the competition starting at 1pm.
Sponsored By: